Download Action Bearing's Conversion Chart
Easily convert across the inch, decimal, and metric systems.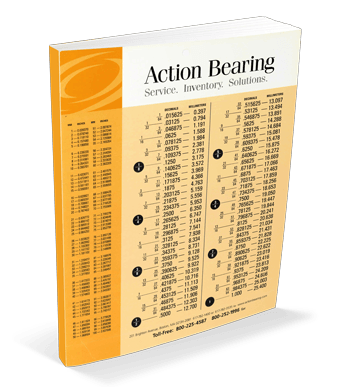 When precision matters and time is critical, you don't want to leave any margin for mistakes. At Action Bearing, we know how important it is to get the right sized part for your application and want to help you save time and stress caused by calculating numbers on-the-go.
By removing the guesswork, this handy conversion chart provides quick and clear help for transitions across the inch, decimal and metric systems. Fill out the form on the right to access our free conversion chart!