Bearing Solutions for
Purchasing Agents
We know it's your job to get the best value in quality and cost.
As the bearing buyer, you need to have price stability with reliable delivery. You have to get the best value in terms of quality and cost. At Emerson Bearing, we know that many times, everything ends up on your desk. Purchasing agents have to coordinate the requirements of the Engineering, Production and Maintenance staffs. And don't forget the finance guys!
To accelerate your decision-making process, our Catalog and Technical Toolbox sections include information that can solve your bearing questions and concerns. You can also fill out the form below so we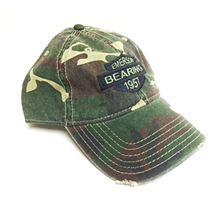 can better understand your specific priorities and send you customized content, offers and accurate quotes.
Complete this survey to get $25 toward your first order of $250 or more. Plus, we'll send you this cool camo hat with your first bearing inquiry!