Rod Ends and Spherical Bushings for Robotics & Automation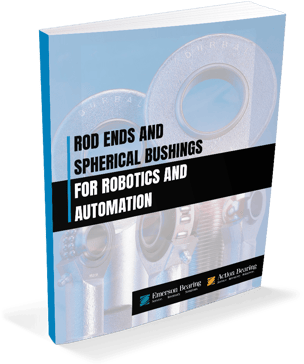 Robotic and automation solutions provide many benefits to industrial manufacturers, and their specialized joints require special bearings, rod ends, and spherical bushings to operate.
Manufacturers have to choose quality rod ends and spherical bushings that are unique to the system, durable, and have a long service life to ensure the automated systems are at their best operating efficiency.
Choose well - the components in your automation system are just as important as the system itself. Download our free ebook to learn:
The different types of rod ends and spherical bushings used in industrial automation

Their unique features

The roles they play in various industrial automation applications

Fill out the form to left to get your free copy.